Au Soleil du Bonheur Lafare Vaucluse
The sky is blue most of the year here in the Vaucluse and the warm sun rays on our terrace. Can you think of a more beautiful way to start the day than with a breakfast of fresh and regional products, or a more relaxing place to end the day with lovely dinner in the evening sun.
Breakfast is a sacred start of your day
So many people, so many wishes
A good breakfast is the best way to start the day. And if you think of France, you think of baquette, croissants and pain au chocolat, French cheese and also delicious marmelade of strawberries, abricots and cherries. Each of them very tasty. It is important to us that breakfast is varied and also an excellent and energy-rich boost at the start of an active day with recreational activities and sports. Our breakfast offers daily crispy baked bread, fresh orange juice, Greek yoghurt, fresh coffee and tea, egg, ham, cheese and selected regional marmelade. At your request we offer home-made lunch packages.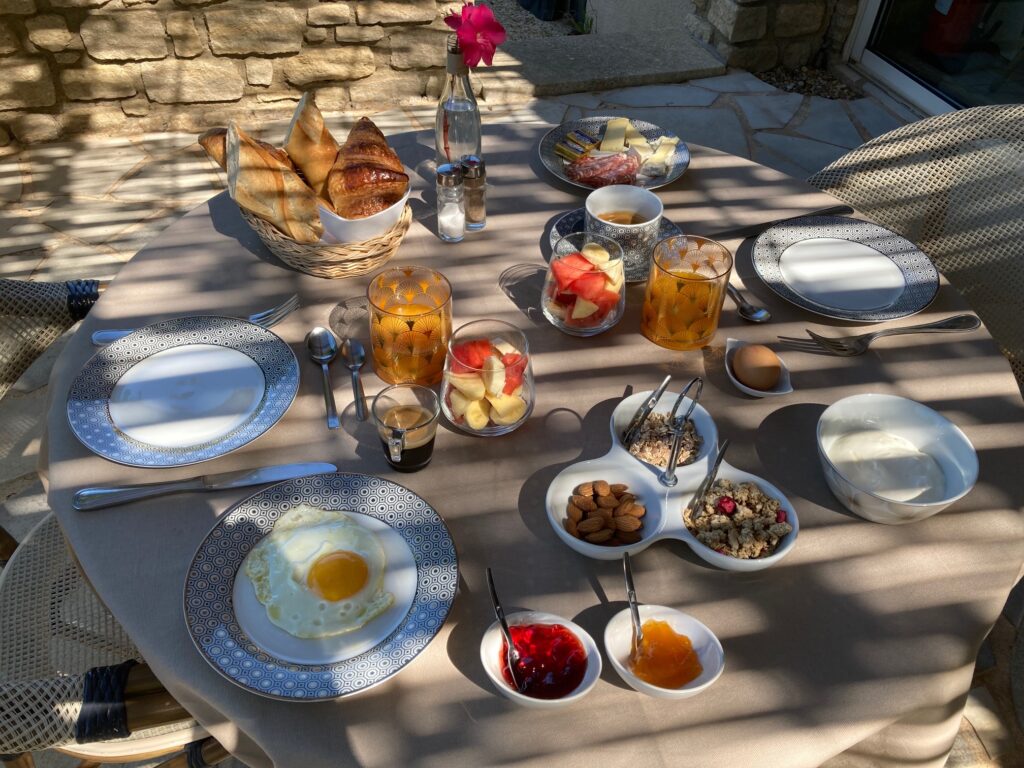 AU SOLEIL DU BONHEUR
 "Nothing brings people together like good food"

SOCRATES
Table d'hôtes
We love delicious food and a good glass of fine wine, but especially the combination of the two. Cooking is a hobby we share together. We love to try out new recipes and wine combinations. The last couple of years we enjoyed the inspiring culinary moments to improve our cooking-skills during the cooking classes of some well-known chefs. We also enjoyed the international wine course WSET Wine & Spirits Level 2. Especially this wine course has given us more insights and knowledge in the nuances of the taste and how to bring these nuances together with food. It is such a great experience when food and wine pairing brings harmony! We are serving traditional and modern dishes from the French cuisine with a culinary twist to the many trips around Europe and Asia in the past. All our dishes are fresh and homemade of season products preferably from the region. Our house wine as well as our selection of AOC wine are originated from the vineyards around the Dentelles de Montmirail and the surroundings of the Mont Ventoux.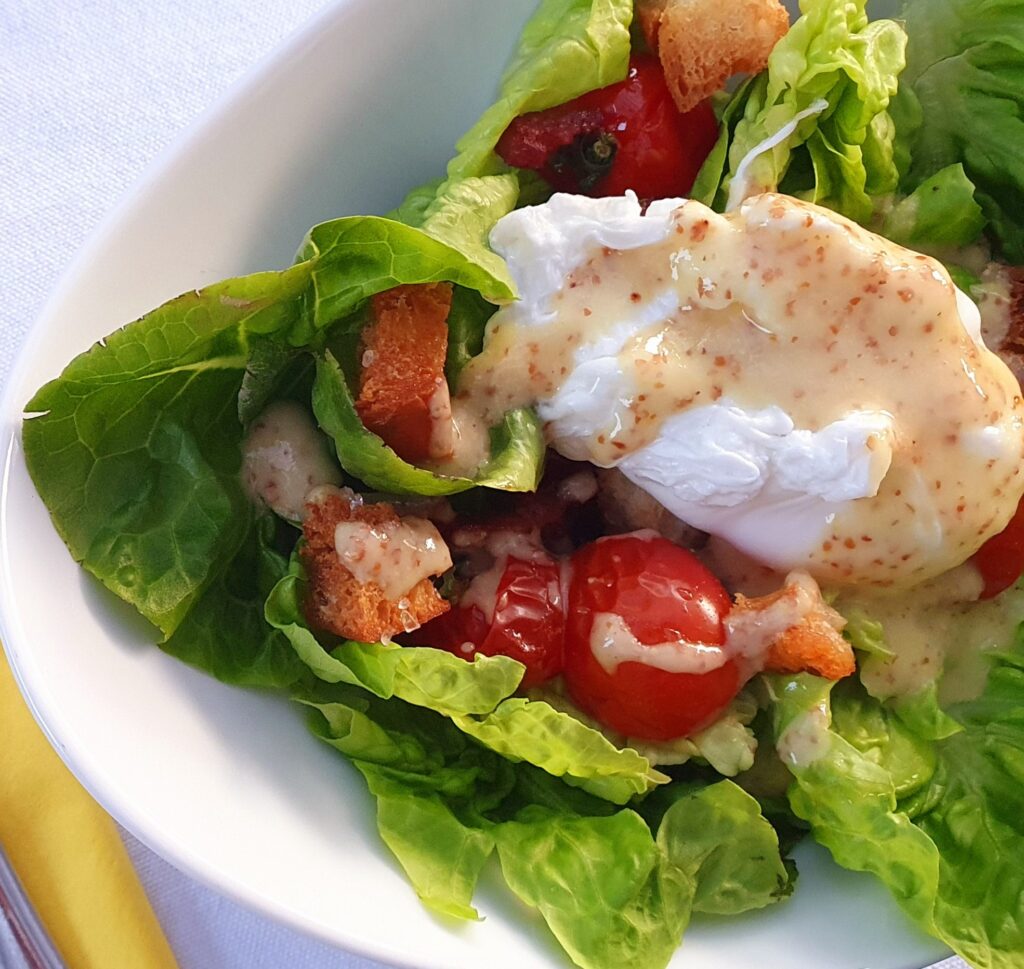 AU SOLEIL DU BON
We will offer table d'hôtes all year round. In France, table d'hôtes means the possibility to have dinner together with the hosts and the other guests.
In the high season we will offer a 3 course menu 3 nights a week (Tuesday, Thursday and Saturday) which we will enjoy together at our terrace or dining room. We start our dinner with an aperitif of the house.
In the other seasons we offer table d'hôtes a maximum of two evenings a week. Mainly on Saturday. In case of a group reservation (or at least three rooms minimum) the evening during the week is on request.
The other evenings we are happy to make a reservation for you in one of the bistros of restaurants in the surroundings.
 Do you have a food allergy or do you eat vegetarian?     
If you have any specific food allergy/ vegetarian wishes, please les us know when you make your reservation or on your arrival. We will be able to discuss the possibilities we could offer you. Unfortunately, on the day itself we can no longer make changes to the menu to comply with any allergy/ pregnancy. We have options for vegetarian dishes in our menu, however, we do not offer vegan cuisine. Depending on your wishes, we may charge a surcharge. If you have any additional questions, do not hesitate to contact us at: info@ausoleildubonheur.fr
Prices
Breakfast is included in the roomprice. For the other prices click here.