Lafare Dentelles de Montmirail Mont Ventoux Lafare
The Vaucluse is one of the most popular holiday destinations in the Provence, with its many highlights. Amongst others, the Dentelles de Montmirail, the Mont Ventoux and the well known Abbey of Senanque. The Vaucluse is full of activities: sports, culture, cuisine and the bon-vivant life.
AU SOLEIL DU BONHEUR LAFARE DENTELLES DE MONTMIRAIL
The many pittoresque villages with their weekly Provencial farmers' markets are definitely worth a visit. Wether you would like to buy local products on the market in Bédoin, or stroll around the sunday market in L'Isle-sur-la-Sorgue for antique or brocante. Or maybe you prefer to wander through one of the many beautiful Roman villages like Le Barroux with her castle and the Abbey of Sainte-Madeleine.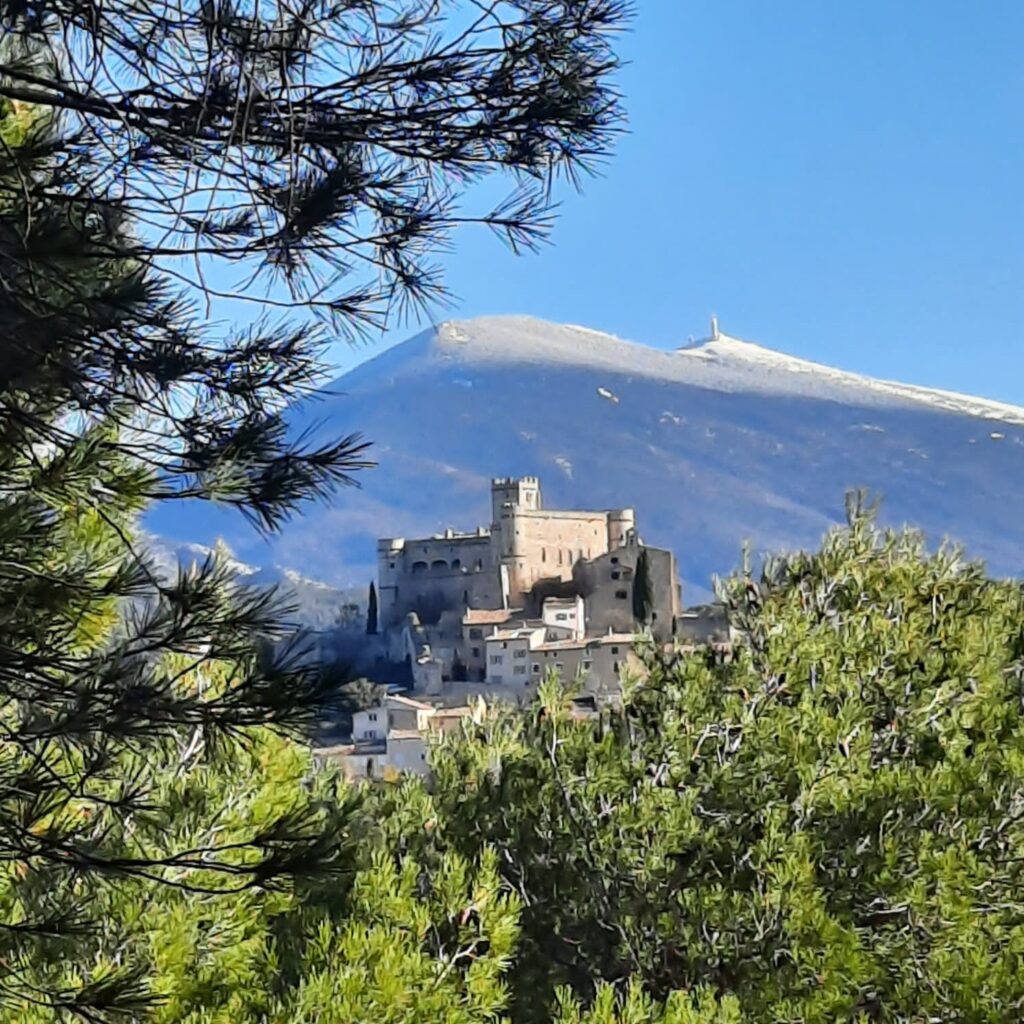 AU SOLEIL DU BONHEUR LAFARE DENTELLES DE MONTMIRAIL
Avignon is only 30 km away and the ideal destination for culture lovers. Not only the historical centrum with the Pont d'Avignon (Saint-Bénézet), the Palais des Papes and the Notre-Dame des Dome are worth the visit. Definitely a cold drink and/or good meal on one of the many terraces in the old city centre is a experience of its own. If you love theatre, you should not want to miss the yearly Festival of Avignon. This big theater festival takes place every year in the month of July.
Therefore it is an ideal holiday destination for people who like an active holiday combined with cultural visits en visits to one on the many winehouses in the area. You will definitely enjoy the regional food and wine.
There are many cozy and good restaurants in the surrounding of Au Soleil du Bonheur. You have plenty of choice, whether you would like to go to a Bistro de Pays or a Michelin-star restaurant. On foot or by car, we will be happy to help you to make your choice.
For active travelers and sports lovers the Vaucluse is a true paradise. The Vaucluse has more then 3.000 km of marked tracks. For more information see our Sport & activities page.