The location
Our bed & breakfast Au Soleil du Bonheur is located in a quiet and rural area, amidst the varied nature of the Dentelles de Montmirail on the edge of the picturesque village of Lafare with its 117 inhabitants.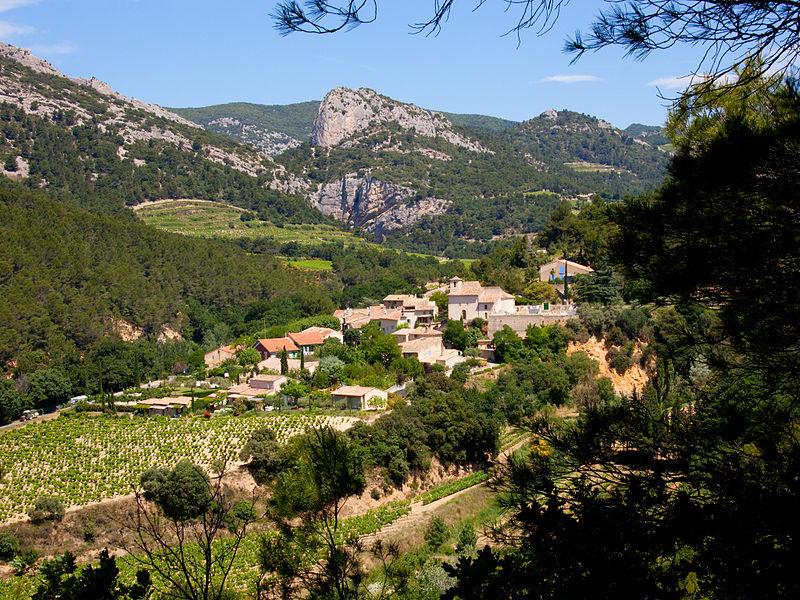 Our plot overlooks the beautiful rocky outcrops, green hills and a beautiful vineyard. In our Provencal garden there are pine trees, olive trees, sunflowers and lavender. The garden and terraces of both the main house and the guest rooms are all south facing, allowing us to enjoy the sun all day long.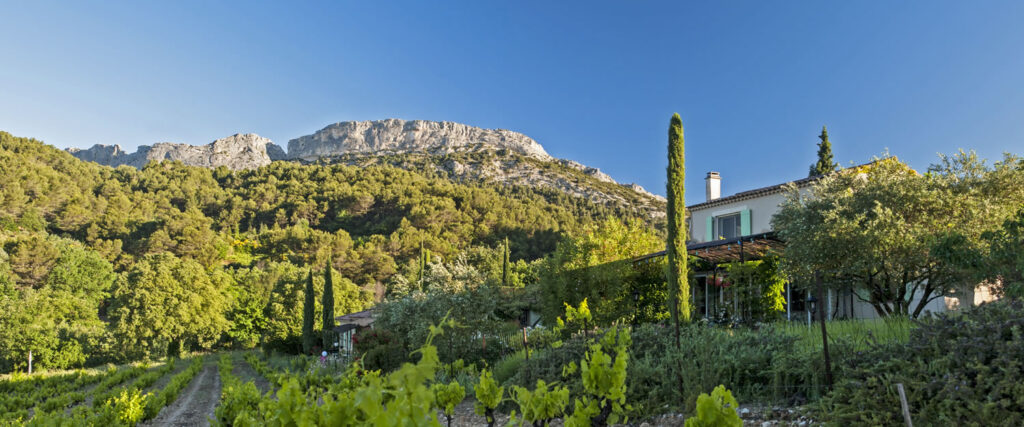 The main house
This is where we live. Our private rooms are located on the first floor. On the ground floor are the shared living room (especially for the winter season), the dining room and the professional kitchen. On summer days we eat outside on the terrace as often as possible. On days when it is too cold to eat outside, we serve breakfast and the table d'hôtes in the dining room, and after a long walk or bike ride you can warm up by the fireplace in the living room. Next to the living room there will be a sports room with hometrainer, cross trainer, mini trampoline, yoga mat and various small materials.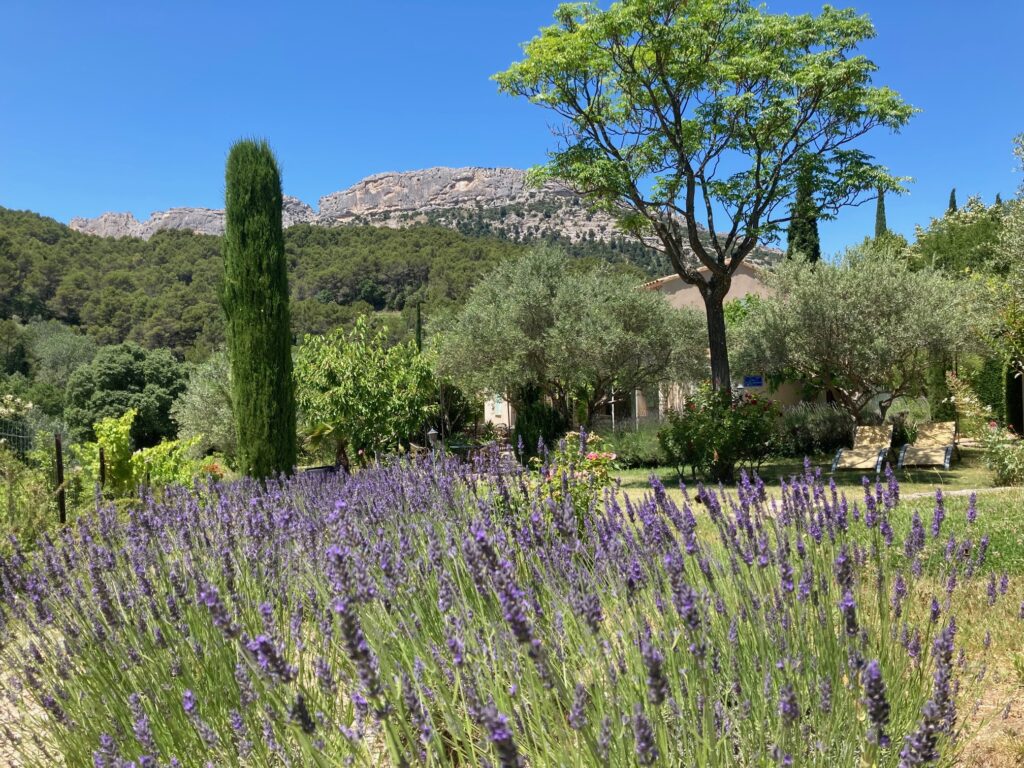 The guest rooms
Our 5 guest rooms are located in the annex. All rooms are located on the ground floor, each with its own bathroom, entrance and terrace. For more information about our rooms click here.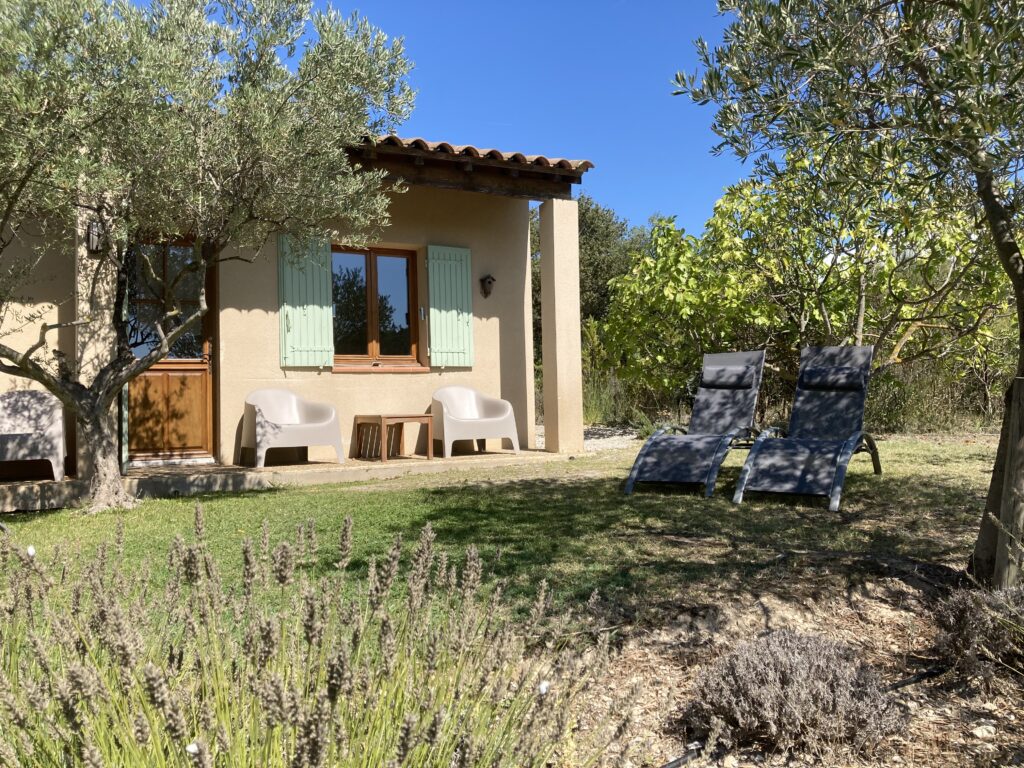 The pool
The current swimming pool is located between the main house and the guest rooms. This is a cosy swimming pool (6 m x 2.75/3.25 m) where you can cool off on a hot day. It is our great wish to replace this swimming pool with a larger swimming pool in the coming year in which you can also swim laps.